Graceville Croquet Club is situated in the beautiful leafy Western Suburbs of Brisbane.
The Lawns and the Historic Clubhouse are located in Graceville Memorial Park at 53 Appel Street Chelmer within walking distance of Graceville Railway Station.
There is ample on-street parking outside our Club House.
We are a small friendly sporting/social club.
We cater for social and competitive members and we are very welcoming of new members and those wanting to "try the game".
Free coaching is available.
Our beautiful club house is a fantastic venue for hire.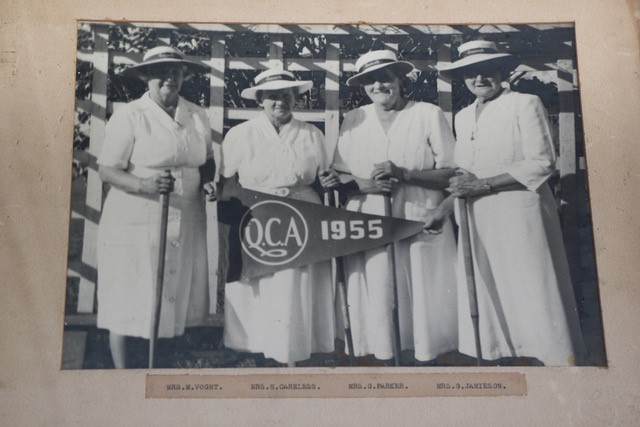 The Graceville Croquet Club was formed in March 1919, at a meeting of twelve women in the Parish Hall in Sherwood.
As the club had no lawns, members lent their lawns for games.
Croquet was an exclusive ladies sport and men did not become members until the 1950's.
In May 1920 the club obtained a lease of 3498 square metres in Graceville Memorial Park.
The club house was the first building to be erected in the park.
If you would like to find out more about the history of our club, we are happy to email you "A Short History'' and you are most welcome to arrange a time to view the wonderful memorabilia of days past, put together by some of our talented club historians.
Graceville Croquet Club is proud to be associated with the Chelmer, Graceville, Sherwood, Corinda and Oxley Community.
We are proud of our history and excited for our future.
We are a modern club with a long tradition.
GRACEVILLE CROQUET CLUB IS AN EXCELLENT CLUB TO BELONG TO.
Councillor for Tennyson Ward
Federal Member for Moreton